JAHTU VEIKALS
Boats. Yachts. Motoryachts. Full Service. Equipment.
Latvian boat market since 1993! We do not offer to buy you just a boat, a yacht or a motorboat - we offer you to learn a new, beautiful, filled with unforgettable moments and a harmonious lifestyle. You just have to want and choose it. Everything else - service, maintenance, equipping, upgrading, winter and summer storage - will be taken care of by us. Welcome!
Categories
We offer 63 models from 7 manufacturers. You will definitely find what you are looking for!
News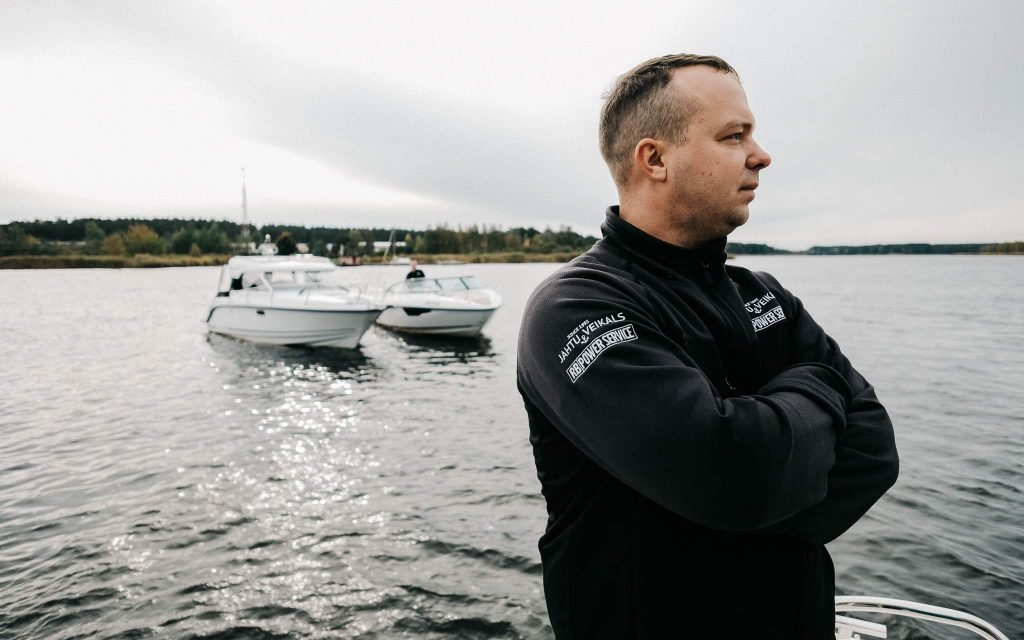 (LV) Ģimenes jahtu bizness: Valsts atbalstu neprasām, bet sakārtotu infrastruktūru gan
Sorry, this entry is only available in Latvian.
Read more >
Service
Whatever the quality of the goods purchased, with time - especially at intensive use - it requires maintenance or repair. To ensure that our customers do not have problems in such cases, we offer a wide range of quality services.
Expert advice before and after purchase
Service and maintenance for your boat
Repair and upgrade of your boat